Concert Schedule
October 2016 to June 2017
Open Mic Nights
Dec 3, 2016, Feb 24, Apr 21 2017 at 7:30 p.m.
Share your talent and expression at a EUUC Open Mic Night.
We have had acts from string ensembles to break dancing, poetry and more. Or come along for a very informal appreciation of a wide spectrum of talent, and love of music.
Maracuja Brazilian/South American Music
March 12, 2017 7:00 PM
Maracujá takes you on a journey around Latin America through music. From fiery Cuban son and Brazilian samba-funk to soothing bossa nova and wistful boleros, Maracujá plays music for dancing, music for listening, music to make you smile.
Caitlin Belem grew up in a house full of music in Northern Wyoming. She fell in love with the fiddle at a young age and and continued to learn, playing saxophone, guitar and singing through private lessons, school groups and with her parents. She has explored many genres from Brazilian bossa nova and samba, to Cuban son, to American jazz, blues, and swing. After high school, she moved to Brazil and studied Brazilian culture, music, and Capoeira Angola. She returned multiple times to Brazil and also had the good fortune to visit Cuba for prolonged periods. She went to study music and culture through the Portland based organization, CubaAyuda, and through a grant from Oberlin College.
Aside from performing with Maracujá, Caitlin sings and plays with the band At Five and various other local and traveling musicians. Caitlin also works organizing music festivals and other events with the Centrum Foundation, Union Cultural Center (FICA), and Northwest Folklife. Please visit Caitlin's own page for more info: caitlinbelem.com
Terrence was born in Pasadena, California and raised in the Los Angeles area – but as an adult he became a musical gypsy who has traveled to the ends of the earth to learn, play, and perform different World Musics.
Terrence was initially self taught and inspired by Delta Blues and Rock and Roll guitarist such as Robert Johnson, Son House, and Jimi Hendrix. Later, his interests switched to the sound of the Spanish guitar and World Music. He went on to study Flamenco guitar with private teachers in Spain such as Jose Ignacio Franco and El Carbonero in Jerez de la Frontera and through the Conservatory de Licieu in Barcelona, Spain. He has studied Classical and South American guitar with the Chilean maestro Eulogio Davalos in Barcelona and Brazilian guitar styles with Steve Erquiaga at the Jazz School in Berkeley, California. Terrence has lived in Buenos Aires, Argentina studying Folkloric guitar styles and in Istanbul, Turkey where he studied ud and Turkish Classical Music.
A diverse player, he has performed solo and in duos, trios, and groups playing musical styles ranging from Cuban Son to Brazilian Samba and Bossa Nova – Spanish Classical and Flamenco to Argentinian Zambas and Milongas – Delta Blues to Rock and Roll. Terrence has performed professionally in the United States, Spain, and Turkey. For more information about Terrence visit his Web page at TerrenceRosnagle.com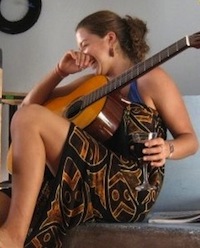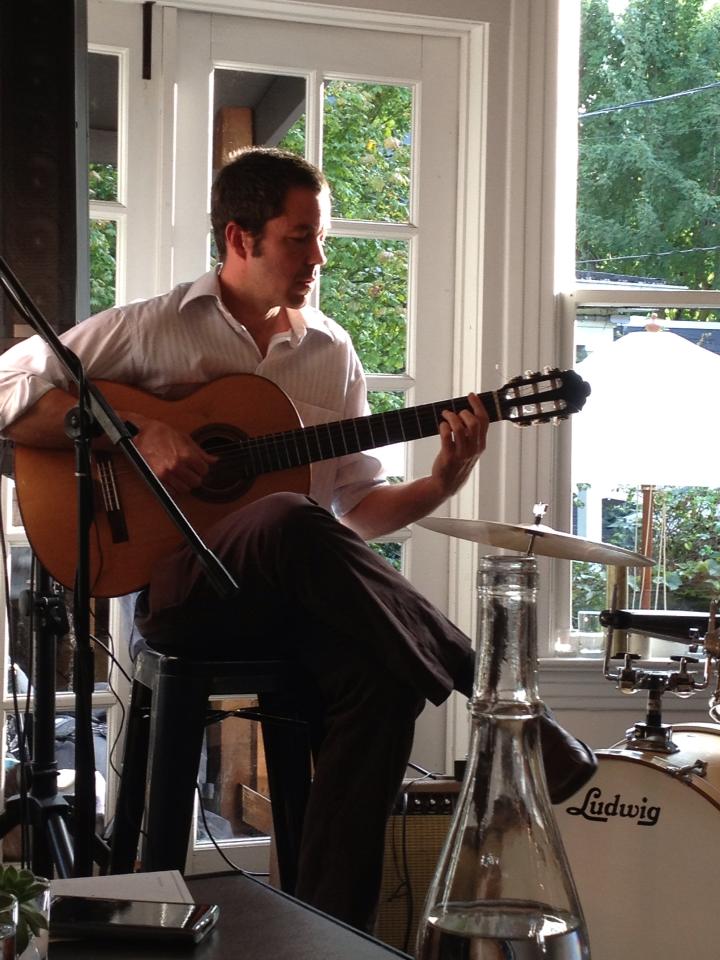 This concert in collaboration with Advocates for Women and runs from 7 pm - 9 pm, is a benefit for Days for Girls in collaboration with Advocates for Women. There is no charge for admission, but we are counting on your generosity to help teen girls in poverty stay in school. Appetizers and desserts will be served.
Celebrate EUUC Musicians November 20, 2016 2:30 PM (Date changed due to storm)
Come celebrate our own talent at the first concert of the season. This concert will honor and support the wealth of music talent at EUUC proceeds will support subsequent concerts in our 2016-17 Concert Season. This concert will honor and support the wealth of music talent at EUUC and will include: Adult Choir, Fa La Sisterhood, Joyful Noise, David Frank Woodwind Trio, UU Ma String Trio, Eric Kaminetzky, Susan Senft, John Paynich, Peter Renhard, Bruce Baker, Ellin Snow, Keva Vaughan McMorrow, Mark and Nancy Press, Carla and Thomas Fisher and the EUUC String Ensemble. Tickets $15 adult and $10 youth at the door.

Questions?
Contact: Wil Sederholm, Music Director